Alta Land Survey Company in Chester, NJ
American Land Title Association (ALTA) surveys are typically ordered by a bank, lending institution or title company. The purpose of an ALTA survey is to insure title to the subject property,  and the property is free and clear of all survey matters except those disclosed by a survey and shown on a map. An ALTA survey is one of the most detailed surveys available, while it's not mandated for every land purchase, there are certainly times when you should consider an ALTA survey. Alta surveys do require specialized equipment that produces detailed reports that are not possible with conventional surveying equipment. Yannaccone, Villa & Aldrich is an experienced ALTA land survey company in Chester, NJ.
Consider an ALTA Survey
If you are buying a piece of vacant land
If you are buying or selling commercial real estate
Whenever you want more detailed information about a property, you plan to buy or sell.
Is a NSPS Survey the same as ALTA?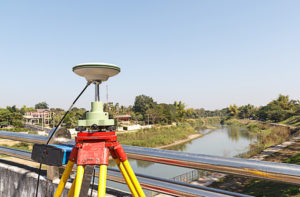 ALTA stands for American Land Title Association and NSPS stands for National Society of Professional Surveyors. An ALTA/NSPS Survey includes a boundary survey and additional relevant detail, such as improvements, and must uphold national standards set by both ALTA and NSPS. Beyond national standards, each state also maintains its own minimum survey standards the professional surveyor is required to use, whichever is the more rigorous survey standards. Because of the detail of an ALTA survey, it is necessary that surveyors uphold the more stringent of the standards, whether that be state or national.